Economic Benefits of Gambling
Imagine a community where gambling is being promoted or supported. Jobs for the residents become available, tourism industry is alive because there is a lot of recreational and cultural opportunities and many historical buildings are being preserved.
According to the report by The Productivity Commission of Australia's Gambling Industries: Draft Report, it is assumed that the expenditure on gambling represents new expenditure with the conclusion that it invariably indicates large net gains when speaking of economic activity and employment. The economy gains growth from the gambling industry even though it operates in a more complex and interconnected way.
The local economy's growth due to gambling increases when there is a gambling facility or centre in the community. For example, a casino is present. Tourists who visit to play in the casino provides new money to the community as well as to the casino. On the other hand, the money spent by local residents is considered an economic transfer within the community. Without the casino the money of local residents would just be spent on other recreational activities. Economic transfer is apparent.
"Substitution effect" happens when gambling expenditures replaces spending in other industries. Business related to gambling say for instance a restaurant substitutes other business thus others businesses are displaced.
Casinos and other gambling facilities encourages large investments into communities. This helps encourage more investors to invest for new capital projects so there is continuous improvement.
The economy also benefits from gambling through licensing fees from industries. More gambling halls and casinos in the community means more licensing fees that can be collected.
Increase in number of gambling halls, recreational centres and hotels constructed in the community also means increase in the purchase of construction materials for the building of such halls and centres.
Since gambling community aims to attract more tourists and visitors, preservation of historical buildings and landmarks is another benefit.
Even though developing of gambling sites is costly we must look into the benefits it gives to the economy. Gambling might be raising eyebrows of those against it but the end products of the efforts is much rewarding. Positive attitude towards it will contribute to the improvement of gambling business, tourism and other industries and negative attitudes will not help.
Many states in the U.S. and other countries are already giving their thumbs up to gambling. Studies are made on the economic impact it contributes and with each step made for its promotion the world will soon experience legal gambling.
Latest Articles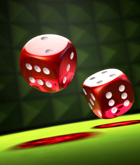 If you are a great casino player, you have the luxury of quitting your day job in order to become a full-time online casino gambler. However, you can still lose your money by online gambling. So, you have to make sure that you are really a great casino player before you even think of submitting your resignation letter to your boss.
Read More!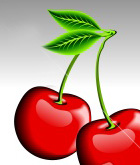 WinADay casino is celebrating its birthday with plenty of bonuses, remembering its history and looking forward to the future.

Gives you Bonus and UpTo:

Gives you Bonus and UpTo:

Gives you Bonus and UpTo: