Stranraers Casino Bid Given Nod
Stranraer's bid for a smaller scale casino has received a favorable nod from the Casino Advisory Panel.
The board has ranked 31 bids for a "small" casino by giving them marks on eight different criteria. The ferry town ranked 11th overall in the preliminary studies of its potential. The government is set to give out 16 licenses on the category.
Dumfries and Galloway Labour MP Russell Brown believes that the news is proof that Stranraer one of the stronger contenders for a casino license.
It was previously though that the Dumfries and Galloway would be the only applications that would be considered for Scotland.
"I have always said that the bid for a casino for Stranraer was not a wild long shot as some people thought," said Mr Brown. "We really are in it to win it and this news is a great start... However, clearly more work needs to be done."
Brown said that he was likewise "surprised and disappointed" as he was expecting the area to score more on the "need for regeneration" category than it did.
But Brown is hopeful that the scores will be improved on future assessment rounds.
"The ferry link to Northern Ireland gives the Stranraer bid a real uniqueness," he said. "Too many people simply pass through Wigtownshire to other parts of the country after they arrive on the ferry in Stranraer and Cairnryan."
"I'm determined to ensure more people take time to stay in the area but to achieve that we need to provide more to see and do for tourists," he added. "That is why regenerating the waterfront is so important to the local economy and a casino could help kick start that regeneration."
A final decision on the casinos is expected to be announced December.
Latest Articles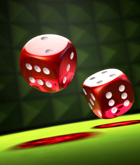 If you are a great casino player, you have the luxury of quitting your day job in order to become a full-time online casino gambler. However, you can still lose your money by online gambling. So, you have to make sure that you are really a great casino player before you even think of submitting your resignation letter to your boss.
Read More!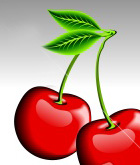 WinADay casino is celebrating its birthday with plenty of bonuses, remembering its history and looking forward to the future.

Gives you Bonus and UpTo:

Gives you Bonus and UpTo:

Gives you Bonus and UpTo: