Starting Hands
How important are starting hand charts in online poker? Are they really as important as some rookies consider them to be?
Frankly, this starting hand issue is quite a sensitive matter. In life and in poker, things seldom come in clear black and white. There are all sorts of shades of grey, and starting hand selection is one of them. Players who consider it the centerpiece of their game, are most probably wrong to do so. You see, poker is, above all, a betting game, and a post flop betting game at that. A good player can all too well take a weaker hand to victory over a weaker player holding a much better hand. This is a widely accepted truth. To state however, that starting hand selection is absolutely useless would be one step too far in the other direction. The fact is, not all poker hands are created equal, and only some percent of Texas Holdem starting hands are playable.
In this respect, starting hand charts are useful indeed. The only problem is, that if you use them blindly, they'll eventually lead you where you don't really want to be. The answer is: couple the use of starting hand charts with betting prowess and you'll get yourself a winning combination. The way to achieve this is – as it usually happens – through study. By the time you understand why the starting hand chart recommends one thing over the other, and how you're supposed to play that hand after the flop, ( or even before it, in the preflop betting frenzy which sometimes ensues) you'll be in the clear. Now that you know how to handle starting hand charts, let's see some actual examples. Charts usually divide starting hands into several classes. one of these classes is made up by pocket pairs.
Pocket pairs are not among the simplest starting hands, even though everyone loves them ( admit it, you do too) There's just something extremely attractive about taking a peak at your pocket hand, only to have two almost identical cards wink back at you. If it is a high pair, players will almost immediately start counting the chips they'll be raking in after the hand concludes.
The problem with pocket pairs is though, that they are by no means the ticket to poker bonus heaven that many players tend to regard them. As a matter of fact, pocket Aces are among the most dangerous starting hands. The reason is, they create trouble. Being the best possible starting hand, 2 aces will compel you to act. Hell, if you don't act on these babies, I really don't know what you're waiting around for. This is what your mind's going to tell you. As soon as you act on it though, there goes trouble. First, your opponents will be in trouble, and whenever there's trouble in poker, money starts to flow. Trouble is the mother and father of big pots in poker. The problem with this trouble is, that even though it is your ally in the beginning, there's no telling where it'll swing come the flop.
A good player will, of course find the solution. When the flop misses you in a bad way ( a simple miss – like a 3s, 6h, Jd - will not really influence you ) you'll have to start thinking about not giving the other guys any more free cards. If the situation is favorable though, there's nothing wrong with giving away free cards, as that will probably get more money into the pot you'll end up taking.
Low pocket pairs however, are something you may not want to take very far in a hand. If you get a couple of deuces, try to see the flop on them if it doesn't cost too much, but muck'em real fast if betting gets out of hand. The only way you'll win on 2 deuces in a full ring game, is if you flop another deuce. Since 2 of the 4 deuces from the deck are already in your hand, the chances of that third deuce coming up with the flop are not exactly favorable.
Latest Articles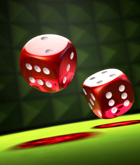 If you are a great casino player, you have the luxury of quitting your day job in order to become a full-time online casino gambler. However, you can still lose your money by online gambling. So, you have to make sure that you are really a great casino player before you even think of submitting your resignation letter to your boss.
Read More!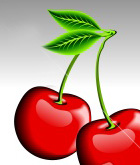 WinADay casino is celebrating its birthday with plenty of bonuses, remembering its history and looking forward to the future.

Gives you Bonus and UpTo:

Gives you Bonus and UpTo:

Gives you Bonus and UpTo: